Three Strengths
Tenma has been a leading plastic molding company for over half a century and has three primary strengths.
In-house and custom-order products. Two pillars
01

Our development capabilities cultivated from working on in-house products and the technical expertise honed through the production of custom-order products allow us to add a high degree of value.
Many plastic molding companies handle either in-house or custom-order products. However, our company is distinguished because we handle both in-house and custom-order products.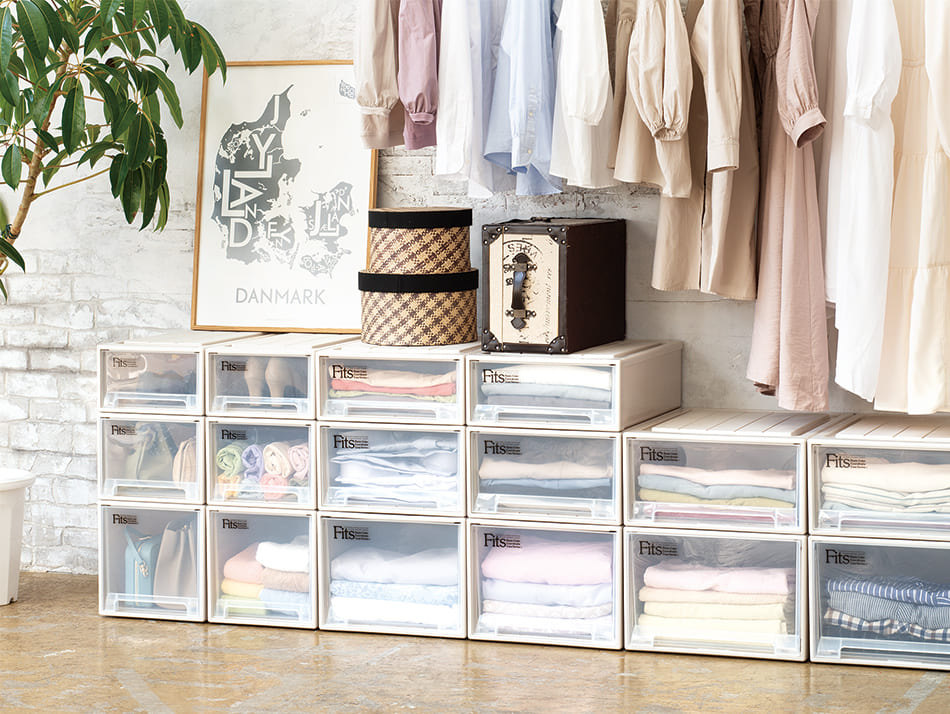 In-house products that are closely connected to people's daily lives
In our Japan operations, we manufacture mainly in-house products. We are eager to satisfy our customers and have strived to develop an extensive range of household products, such as storage cases, kitchenware, and bath products, thoroughly focused on ease of use.
Our Fits Cases brand, which includes an extensive lineup of products, is especially well-loved and has sold more than 100 million units.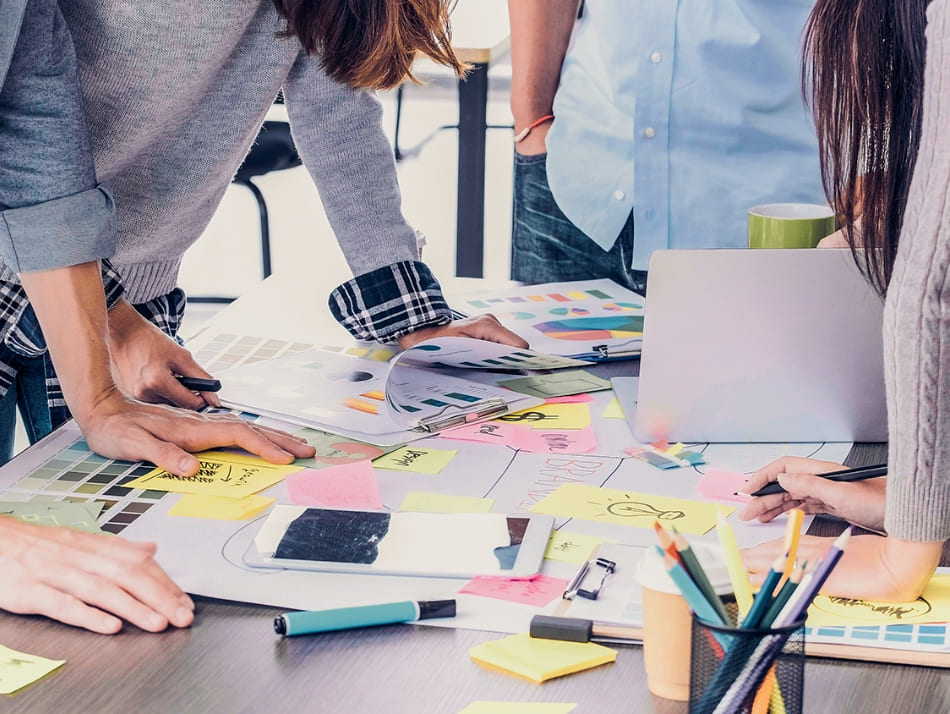 Contract-manufactured products
We have experience in several manufacturing fields, including OA equipment parts manufacturing, automotive parts manufacturing, home appliance parts manufacturing, housing parts manufacturing, and media case manufacturing. We are ready to utilize the know-how accumulated over the years to meet all our customers' needs.
In addition to injection molding, we can offer various proposals such as "using resin from different materials," "OEM production," and "integrated production covering all stages, from design and development to mass production." By leveraging our experience in a wide range of manufacturing fields and using the perspectives and ideas we have developed as a manufacturer, we also offer high-value-added proposals for custom-manufacturing.
A "superb quality" delivered worldwide
02

We manufacture high-quality products under unified technical standards both domestically and internationally.
Tenma's 5 domestic factories and 13 overseas production bases all operate under unified technical standards. This is how we can manufacture and supply the same, high-quality products at all times, whether within Japan or abroad.
"The most important thing for a manufacturer is quality." With this in mind, we have been thoroughly committed to quality since the company's inception. To ensure that all our employees possess a high awareness of quality, standards are set in each of the following areas: productivity, equipment management, mold management, and operator and management training. Periodic quality audits by the Quality Assurance Section and the Engineering Department at each plant carefully check that these standards are being met.
In response to customers' feedback on our products, we have thoroughly analyzed the contributing factors and worked steadily to tackle each issue individually. The cumulative effect of our efforts has led to the high degree of customer trust we enjoy today. In addition to ISO 9001 certification in Japan and overseas, we have also acquired ISO 14001 certification (except in some regions), thereby strengthening our management capabilities and environmental awareness. Furthermore, we are currently promoting factory automation using robots and AI image recognition technology. In doing so, we aim to improve quality by reducing defective products and human error.
A global network
03

We promote our international business based on a highly reliable supply chain throughout Asia.
Tenma has 12 production sites in Asia and owns more than 1,000 molding machines across the group. We have responded to our business partners' global procurement strategy needs with our ability to supply products through such a well-developed network and infrastructure. Our customers widely praise our highly reliable supply chain.
We currently have three locations in China: Shanghai, Shenzhen, and Zhongshan. Although Shenzhen and Zhongshan are mainly engaged in the custom-manufacturing of OA-related products, our primary focus at the Shanghai location is on in-house products. In Vietnam, we have two bases in Hanoi and one in the suburbs of Ho Chi Minh City. Here, we are engaged in the contract manufacturing of OA-related products and home appliances. Moreover, our two bases in Thailand (Rayong Province and Prachinburi Province) are engaged in the contract manufacturing of OA-related and air conditioning products. In comparison, our three bases in Indonesia (Bekasi City and Karawang Province) are engaged in the manufacturing of vehicles and OA-related products. From 2022, we will start manufacturing and selling our own in-house products in Indonesia, and we plan to manufacture our own products in Thailand and Vietnam.
We have about 8,000 employees at our overseas locations. Employees at our overseas offices are primarily hired locally, and we train executives from among them. Many of our executives have already been trained in China, where we have operated for more than 20 years. Another characteristic of our overseas offices is the high percentage of women in management positions, with women accounting for more than 20% of the workforce. This network of human resources in the five Asian countries is another of Tenma's strengths.