From a die design to molding, painting and secondary processing,
from large to small precision molded products,We cover all your needs.
Taking the full advantage of the inherent qualities of plastic material, we have established an integrated production system based on injection molding technology. We cover everything from cast design and fabrication to molding and secondary processing (assembly, painting, printing, etc.).
We also offer proposals for converting different materials, such as metal, into resin and provide integrated production covering the design and development stages through to mass and OEM productions.
We have bases in Japan and overseas (China, Vietnam, Thailand, and Indonesia), where we produce industrial plastic molding products that are environment-friendly and meet the widespread demand for plastic molding processing, both domestically and internationally. Utilizing a wide range of processing technologies under a comprehensive quality control system, we provide high-quality products and services in various fields through timely recognition of changing market environments and diverse needs.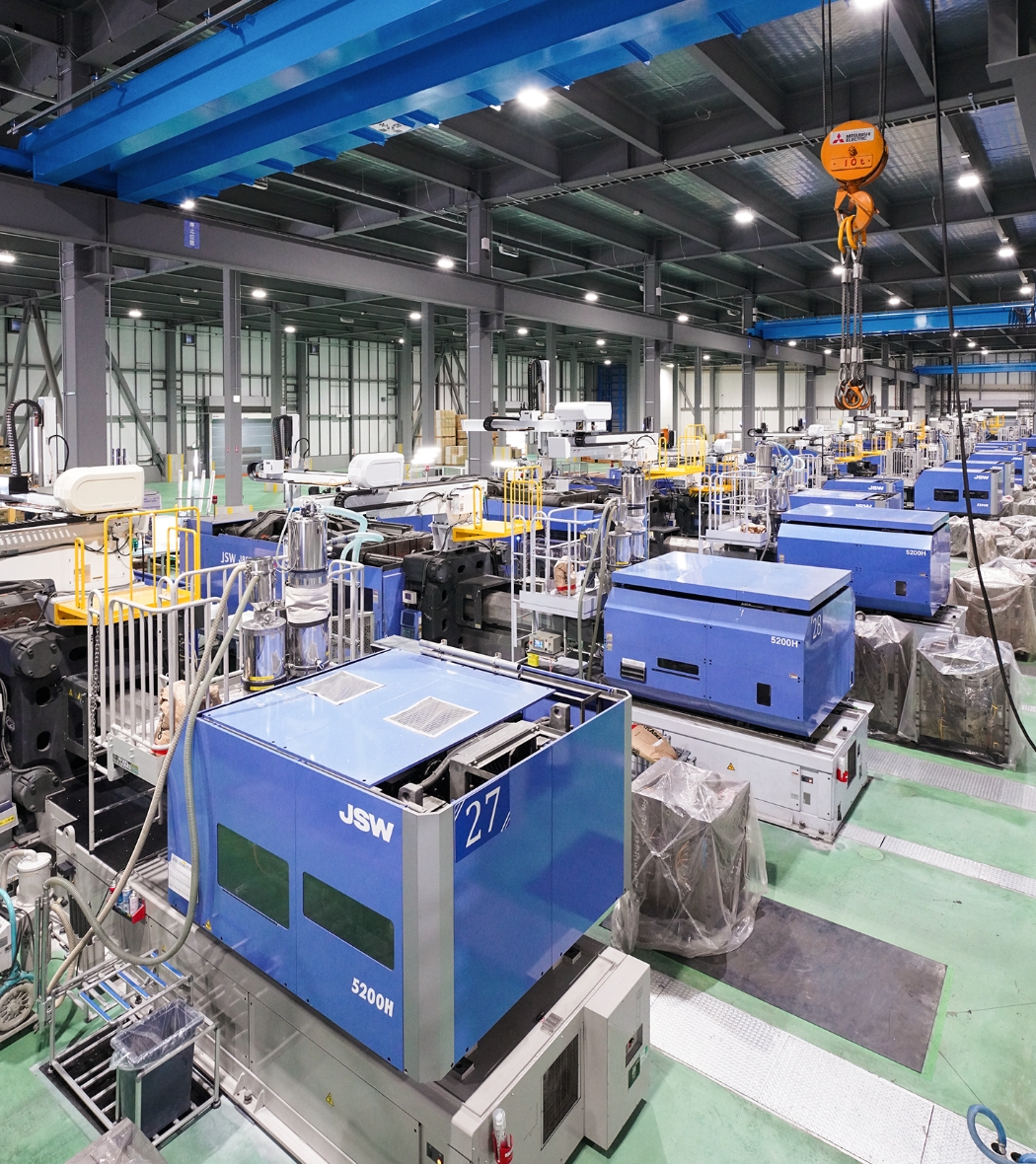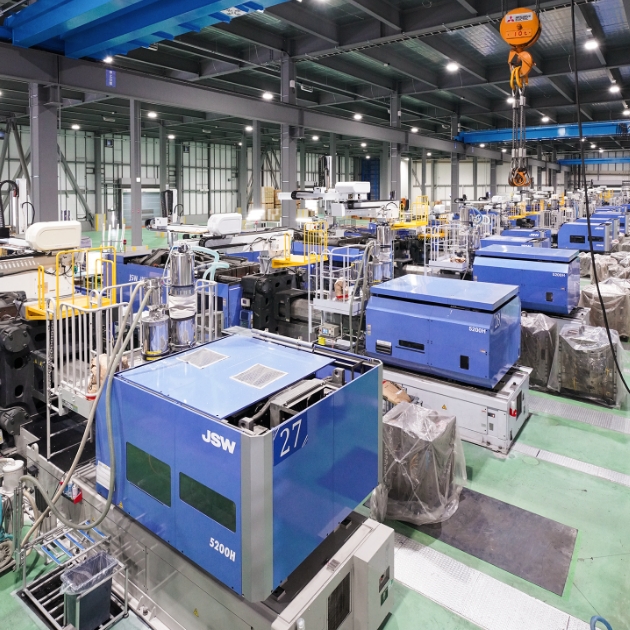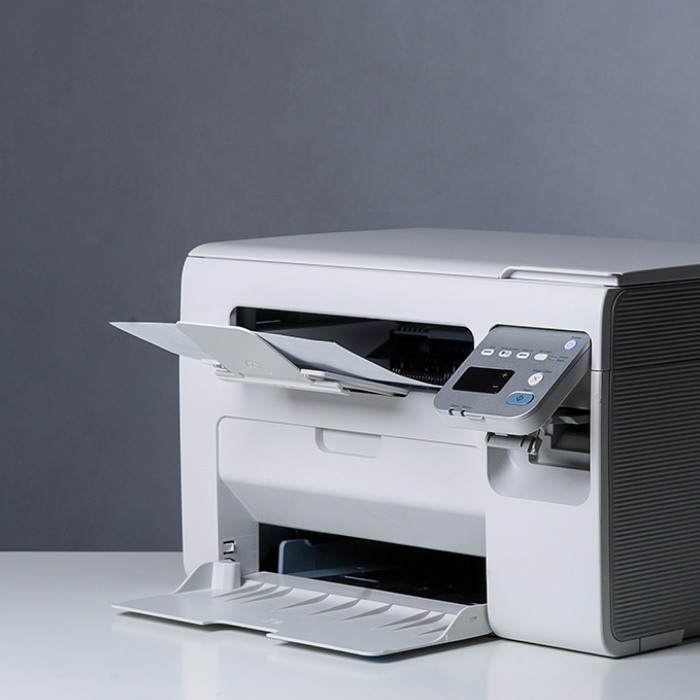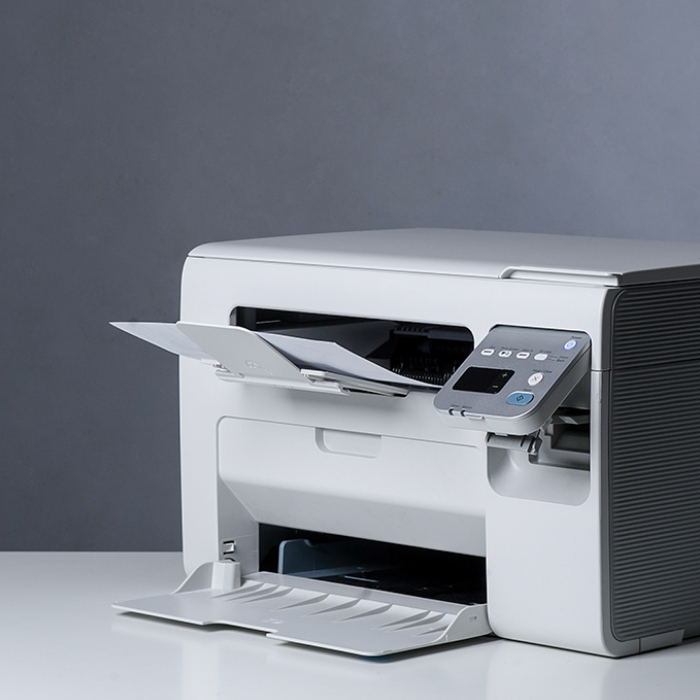 OA and electronic equipment parts
Capable of manufacturing precision and high-quality parts
As a pioneer in the plastic molding industry, we have several years of expertise and employ a high-quality production system that allows us to handle the integrated production of precision molded internal mechanisms and large molded products for OA and electronic equipment parts. We cover everything from cast design and production to molding and secondary processing at our Japanese and oversea plants.
We can meet various customer requirements, including the high visual quality and dimensional accuracy unique to OA and electronic equipment parts and the ability to assemble several hundred parts.
01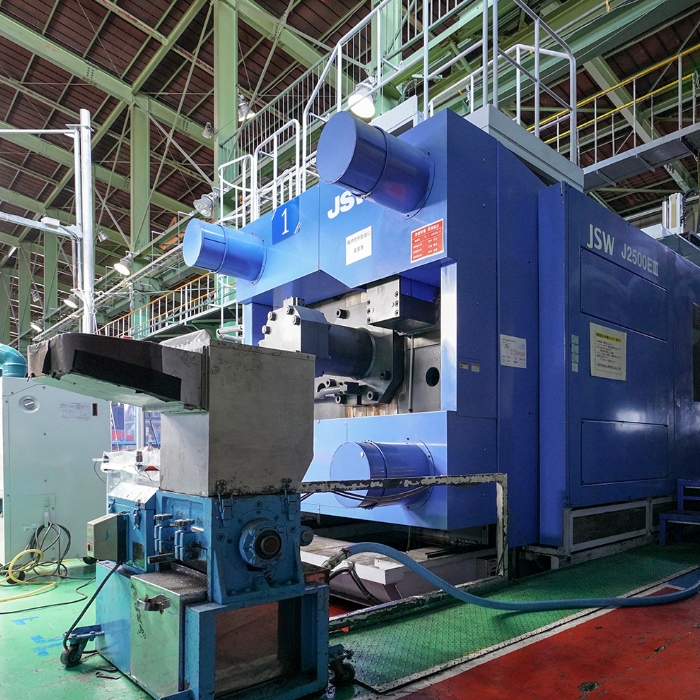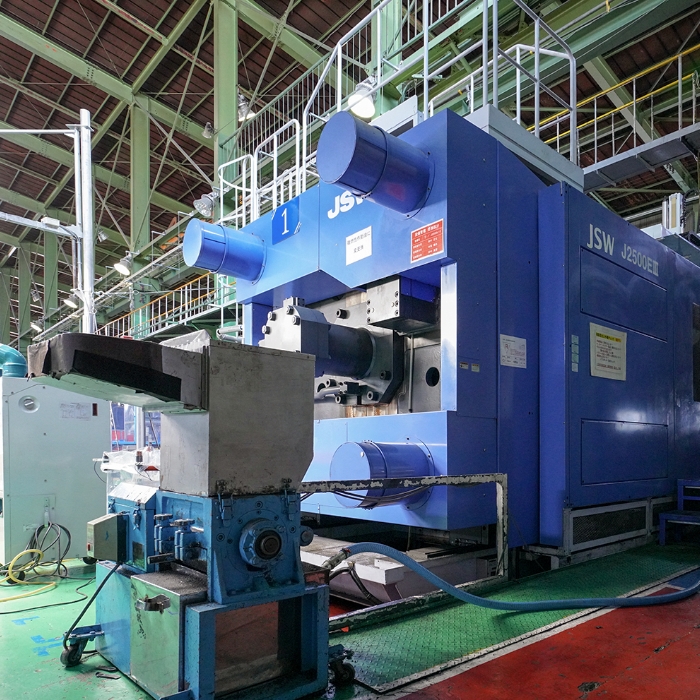 Automotive parts manufacturing
Global production system for large-scale molding
In the automotive parts field, our secondary processing facilities, such as our automatic painting and assembly lines, are equipped to produce interior/exterior parts and large-scale molded products in not only Japan but also Southeast Asia and other parts of the world.
We can handle the production methods, advanced quality control, and supply format unique to the automotive industry.
02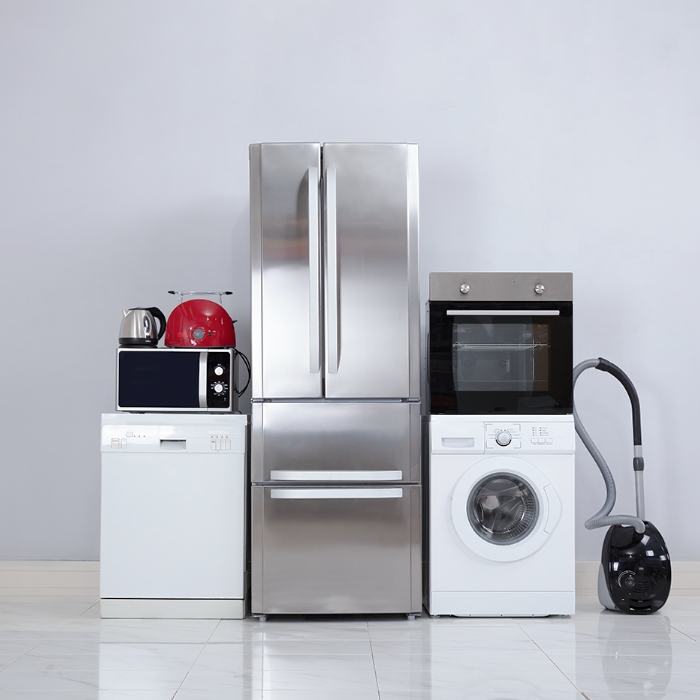 Home appliance parts manufacturing
Extensive support for molding, coating, and sizing of various parts
We can produce different parts for white goods (large household electrical appliances), such as air conditioning-related products and washing machines, as well as black goods (consumer electronics), such as audio equipment.
We can mold objects in a wide range of sizes, from small to large. We are especially adept at special molding types, such as gas injection, and various secondary processes, such as printing, painting, and assembly.
03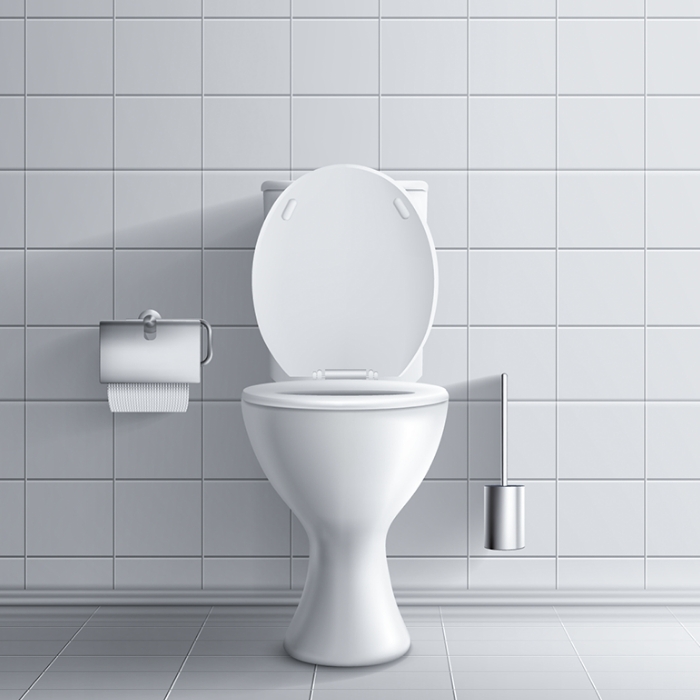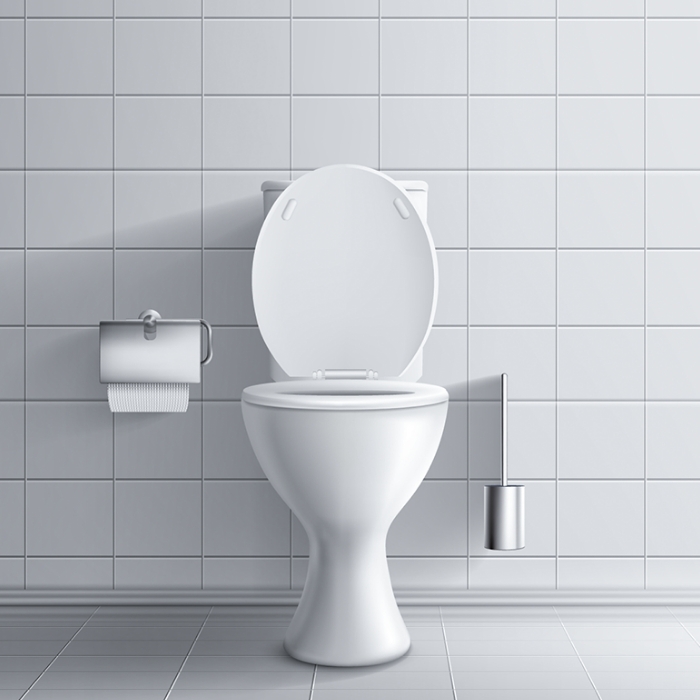 Housing component manufacturing
We are also involved in producing numerous sanitary products, residential electrical equipment, and other equipment needed for housing.
Utilizing the advanced technology and know-how cultivated through the manufacture of our household product brands lets us provide integrated services covering all stages, from product mechanism design to mass production.
04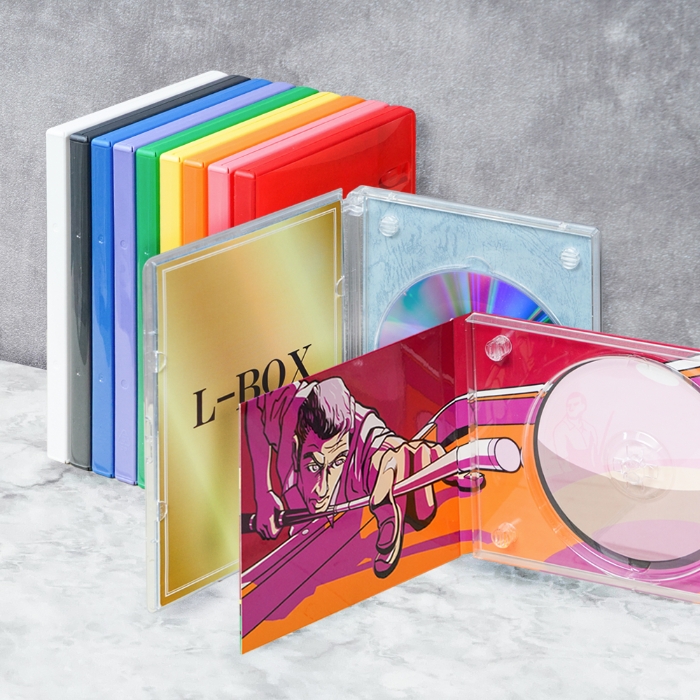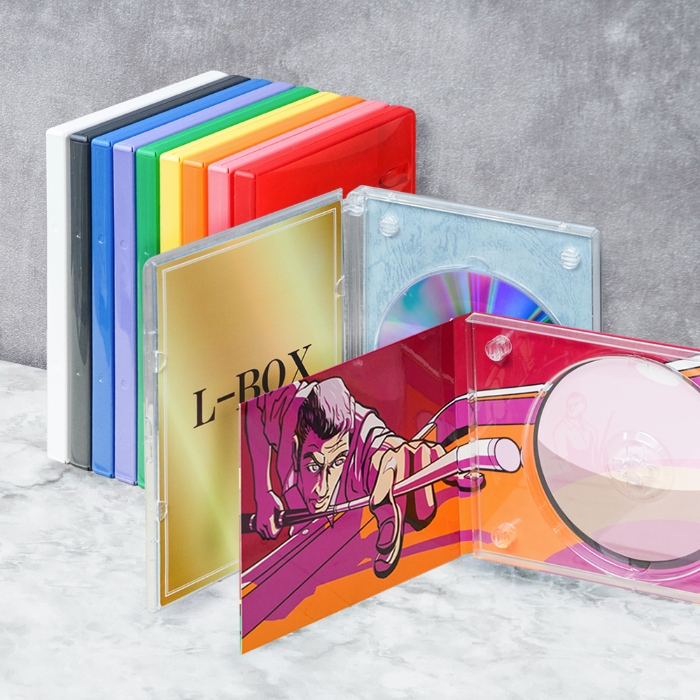 Case manufacturing
We manufacture cases for media such as CD, DVD, and Blu-ray Discs, which are used as recording media for music-, video-, PC-related software and cases for game software, with our strengths being high-quality Japanese manufacturing and wide variety of products.
05
Support for new development projects
Based on a customer's product conception, we provide consultation from the initial stages, even before the planning phase. We offer total coordination from product planning, development, designing, prototyping, and mold making to mass production.
Based on our experience in manufacturing various resin products, we offer comprehensive support for our customers' product development by leveraging our expertise, including proposals for optimal raw materials and manufacturing methods.
06
We offer a wide range of solutions in various fields, such as "using resin from different materials," "OEM production," and "integrated support covering all stages, from design and development to mass production." Please contact us directly by filling out the inquiry form below.
Click here to contact us and request a quote.
Contact us by telephone:

03-3598-5650

(Industrial Sales Department)

Hours: Weekdays 09:00-17:00
(excluding Saturdays, Sundays, national holidays, and company holidays)
Contact us by fax:

03-3598-6286
Click here for an inquiry form