We develop bases overseas
and support the international expansion of Japanese companies.
As Japanese-affiliated companies continue to expand overseas, we are expanding our production bases in China and Southeast Asia and are strengthening our partnerships with the companies in these countries. Additionally, we aim to establish the Tenma brand in the global market by establishing overseas sales bases and actively participating in overseas exhibitions.
China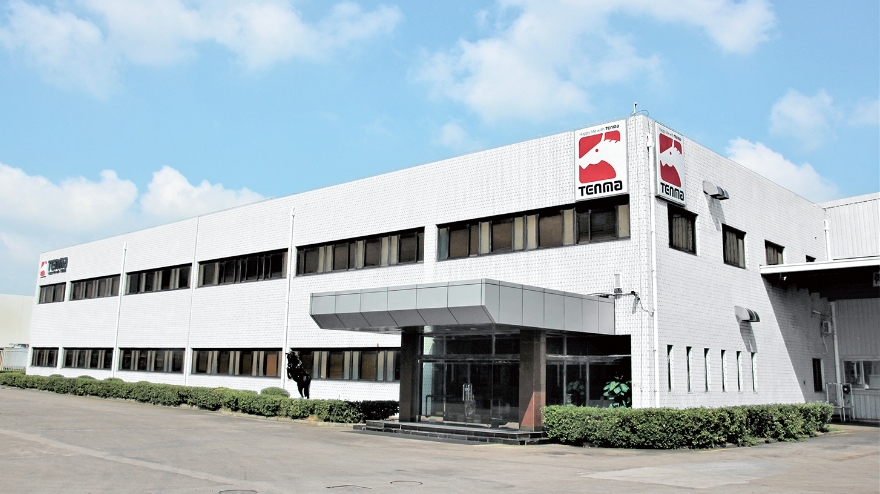 SHANGHAI TENMA PLATECH & HOUSEWARES CO., LTD.

No.556 Rong Le Dong Lu, Songjiang District, Shanghai, China
TEL +86-21-5774-2451
FAX +86-21-5774-2278

Established: July 1995
Site area: 39,039㎡
Floor area: 20,290㎡
Gross floorspace: 36,059㎡
Products: OA equipment parts, household products

Access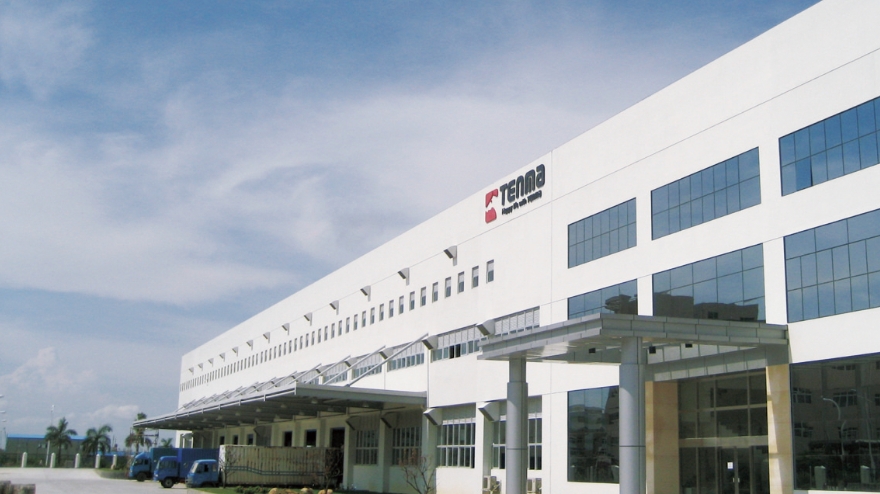 TENMA PRECISION (ZHONGSHAN) CO., LTD.

No.8 Min Yuan Road, Zhongshan Torch High-Tech Industrial Development Zone, Guangdong Province, China
TEL +86-760-8528-0400
FAX +86-760-8528-0480

Established: December 2005
Site area: 50,334㎡
Floor area: 19,425㎡
Gross floorspace: 39,531㎡
Products: OA equipment parts

Access
TENMA PRECISION (SHENZHEN) CO., LTD.

1301-19, 55 Guan Guang Lu, Dabuxiang Community, Guanlan Street, Longhua District, Shenzhen, Guangdong, China
TEL +86-755-8330-8459
FAX +86-755-8330-5500

Established: December 2005
Site area: 27,667㎡
Floor area: 15,763㎡
Gross floorspace: 62,546㎡
Products: OA equipment parts

Access
Vietnam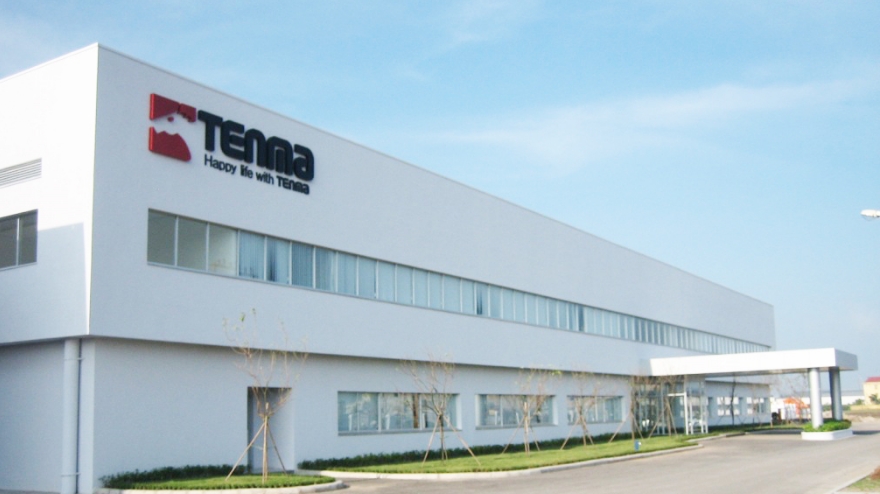 TENMA VIETNAM CO., LTD.

Lot E1 , Que Vo industrial Zone , Phuong Lieu Ward , Que Vo town ,
Bac Ninh province , Vietnam
TEL +84-222-361-7740
FAX +84-222-361-7733

Established: November 2007
Site area: 87,338㎡
Floor area: 56,591㎡
Gross floorspace: 72,290㎡
Products: OA equipment parts

Access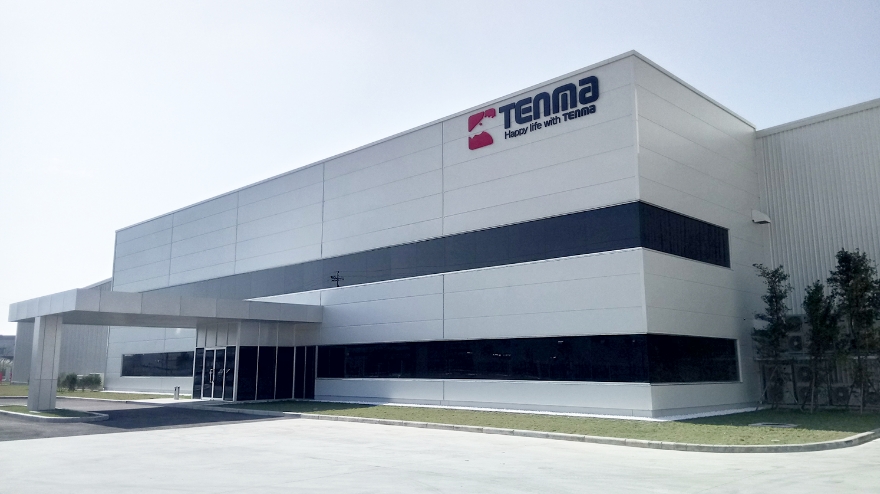 TENMA (HCM) VIETNAM CO., LTD. (Noi Bai Factory)

Lot88(Zone A), Noi Bai Industrial Zone, Quang Tien Commune,
Soc Son District, Hanoi, Vietnam
TEL +84-243-581-0619
FAX +84-243-581-0631

Established: October 2018
Site area: 44,888㎡
Floor area: 23,283㎡
Gross floorspace: 25,695㎡
Products: Automobile parts, home appliance parts

Access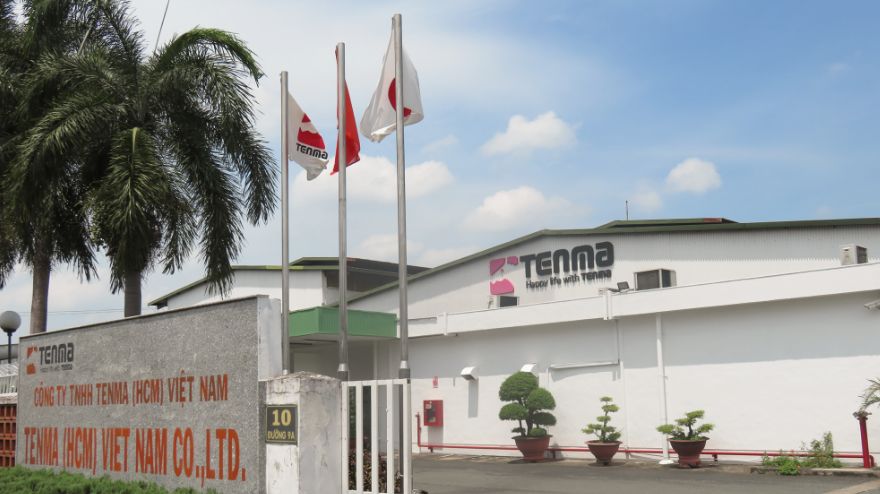 TENMA(HCM)VIETNAM CO., LTD. (Bien Hoa Factory)

No.10, Road 9A, Bien Hoa Industrial Zone Ⅱ, Dong Nai Province, Vietnam
TEL +84-251-383-6280
FAX +84-251-383-6281

Established: July 1994
Site area: 35,000㎡
Floor area: 19,894㎡
Gross floorspace: 19,894㎡
Products: Home appliance parts, automotive parts

Access
Thailand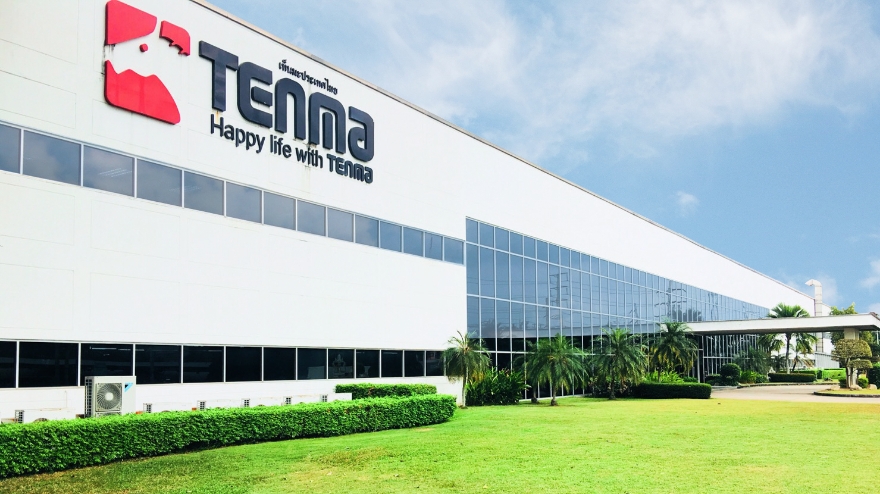 TENMA (THAILAND) CO., LTD. (Amata City Factory)

7/119 Moo 4 Amata City Rayong Industrial Estate,T.Mapyangporn,
A.Pluakdaeng, Rayong, 21140 Thailand
TEL +66-38-650-114
FAX +66-38-650-112

Established: January 2000
Site area: 125,000㎡
Floor area: 43,463㎡
Gross floorspace: 47,559㎡
Products: Air conditioner parts, OA equipment parts, automotive parts

Access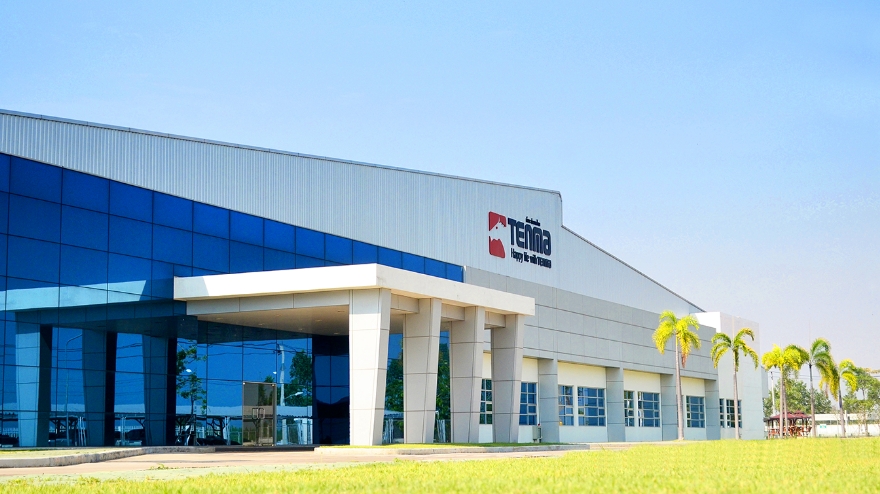 TENMA (THAILAND) CO., LTD. (Prachinburi Factory)

128 Moo 6, 304 Industrial park7, T.Srimahaphote,
A.Srimahaphote, Prachinburi 25140 Thailand
TEL +66-37-218-743
FAX +66-37-218-747

Established: January 2014
Site area: 73,360㎡
Floor area: 25,500㎡
Gross floorspace: 25,500㎡
Products: OA equipment parts

Access
North America
Tenma America Corporation

333 H Street Suite 5000, Chula Vista, CA 91910, USA
TEL: +1-619-754-2250

Established: July 1998
Products handled: Automotive parts (sales company)

Access

Tenma Plastic Mexico S.A. de C.V.

Av. Cucapah #5315, Fracc. El Lago, Tijuana, B.C., C.P. 22210, Mexico
TEL: +52-1-664-134-4662

Established: July 1998
Site area: 13,434㎡
Building area: 6,004㎡
Total floor area: 6,299㎡
Product: Automobile parts

Access